Making Contact Between Sessions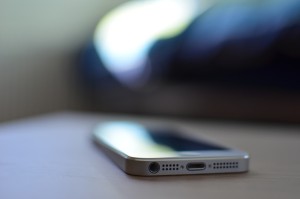 Due to my work schedule, I am often not immediately available by telephone.  While I am usually in the office (650-321-0410) between 9:00 a.m. and 5:00 p.m., I probably will not answer the phone when I am with a patient or otherwise occupied.  When I am unavailable, my telephone is answered by a voice mail system that I monitor frequently.  I will make every effort to return your call on the same day you make it, with the exception of weekends and holidays.  If you are difficult to reach, please inform me of some times when you will be available.
In emergencies, you can try calling me at (650) 799-4282.  If you are unable to reach me and feel that you can't wait for me to return your call, contact your family physician or the nearest emergency room and ask for the psychologist or psychiatrist on call.  If that is not feasible, call 911 immediately.
If I will be unavailable for an extended time, I will generally attempt to provide you with the name of a colleague to contact, if necessary.
It is also important to be aware that electronic communications (electronic mail, cell phones and text messages) are, by their very nature, imperfect and/or not private.  Communicating with me in that fashion could compromise your confidentiality.  I generally use those forms of communication only for scheduling, administrative purposes, and in situations where immediate contact is important.
Forms for Patient Use
The following forms, frequently used in my practice, are provided below.
INSTRUCTIONS FOR DOWNLOADING: When you click on one of the links below, the document will open as a Google document. You then have the option to print the document (hover your mouse near the top of the document and look for the printer icon) or you can download it as a PDF to print and/or save it (look for the download arrow next to the printer icon). Please contact me if you have any trouble downloading the forms.

New Patient Agreement and Information Form
New Patient Intake Forms
Intake Information – Child/Adolescent
Patient Questionnaire – Adolescent
Patient Questionnaire – Parent of Adolescent
Authorizations
Consent to Exchange Non-Written Information – Adult
Consent to Exchange Non-Written Information – Minor 
Paying by Credit Card
I accept checks and credit/debit cards. If you wish to remit payment via credit/debit card, please go to my PayPal page. You can then sign in to your PayPal account to remit payment or pay with a credit/debit card as a guest.
*** If you are having a psychiatric emergency, please call 911 or go to the nearest emergency room. Do not attempt to access emergency care through this website. ***